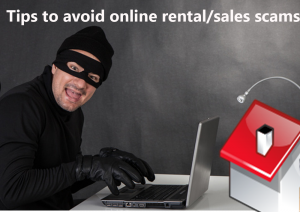 Zack Childress-Renters seek a house, condo or apartment while scammers seek target in the name of online rental listing. Beware of rental scams, they are everywhere! Hundred thousand renters are swindled by online rental/sales scams every year on a collective basis. Rental listing disguised as online rental/sales scams are a Scam, so be on the lookout for certain things like the landlord is overseas, communication is exclusively by email or cell phone, the house has a "For Sale" but not a "For Rent" sign, when you are conducting your rental search. Read on to know more about the red flags.
Warning signs
The aforesaid points like the "owner" or "renter" claim to be out of the country and when the communication happens only through email or cell phone will give you a suspicion. But, if you come across the following points, then you need to be alert and let your family members and friends know if they are also looking to rent a home. Having said that, often, your gut feeling will let you know there's something not right about a wished-for rental deal, together with that if you come across these things jotted down below, then think twice or even more:
• The sense of urgency – when the person seems in a hurry to close the deal immediately.
• The home appears to have someone else's personal possessions
• The rental sum is lesser than the going rate for the neighborhood.
• If you are asked to hand over money before anything else happens.
Prevention
When you are looking to rent a house, always remember to do your own research work and find out all details about the renting part because prevention is always far better than simply trying to recuperate after being deceived. With technology getting better and better, in certain cases, you will never see your money again and finding the criminal may go in vain if you fail to take these preventative measures.
• Demand a written lease
• Never deal in cash
• Meet the landlord in person
• Talk to the current tenants
• Do your own research and find out all details
• Organize an inspection for the property
• Know the market rates and compare with the neighborhood value
• Take the service of a licensed real estate agent
If you have been scammed, then without any second thought file a complaint and provide the cops, as much as information as possible to help them find the deceiver.
Real estate investments are trickier and the chances for you to get deceived are higher if you are a beginner. Sign up for Zack Childress real estate reviews to stay up to date on real estate concepts and make secure investments with the guidance of this connoisseur who will guide you every step of the way.
Save
Save
Summary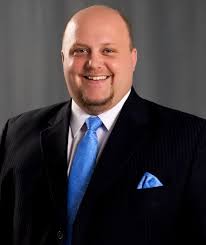 Article Name
Zack Childress Tips to Avoid Online Rental/Sales Scams
Description
Zack Childress -Renters seek a house, condo or apartment while scammers seek target in the name of online rental listing. Beware of rental scams,
Author