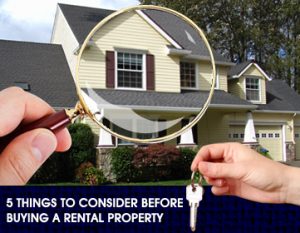 Have you decided to buy a rental property as an investment? Rentals give higher returns and cash flow but you have to consider the pros and cons before investing in it. Many investors who had bought real estate properties in undesirable location have regretted their decision later.  They hope for its improvement but often get frustrated since the appreciation value never increases over time. The same may happen with your rental properties and choosing the right location is just one of the important factors and there are many other factors to be considered. Zack Childress, a renowned real estate guru and inventor of REI quick cash system has years of experience in this industry and guided many investor on various real estate investment methods like co wholesaling and helped with their successful start of the career. Here are few of his guidelines which helps you to
Research on the location
Buying a rental property as your real estate investment is a wise decision when you choose to buy it in the right location. Consider that you have bought a rental property in a location which is less commutable to people then either you or your tenant is going to benefit from it. It will become a huge struggle to find the tenant for your house.
What should be done? Do not hesitate to take time before to research on the rental property you are going to buy. See whether the property has an access to all the amenities nearby and attract more potential tenants.
Research on the rent rate
Next major thing you have to look on is the rent rate, for example if you are buying a property for $200000 and the approximate rent rate in that area is $1000 then you will get $12000 as rent yearly. You can calculate your profit margin from such calculations. Do not forget to include expenses like maintenance cost in your calculation as these properties always needs minimum maintenance every month.
Then comes the repair and renovation costs, there might be several issues which arise suddenly like replacing the HVAC system or plumber works etc. You have to keep these costs separately and calculate the margin of the profit. Worried about the calculation part? Zack Childress REI quick cash system can be a great help since it provides the automated solution for your business.
Research on your tenants too!
Once you have chosen the right location and satisfied with the rent rate, the next crucial step is to find the good tenants. Make sure that your tenant has a good job and permanent financial source to pay the rent without fail. If they are too rude and harsh in their behavior do not hesitate to ask them to vacate the house immediately.
If your investment is little bit low and cannot afford to buy a new rental home or building then consider buying a distressed home and renovating them. Make sure your renovation cost do not exceed its budget and let them make profit for you.
You can now automate the entire process of your real estate business with Zack Childress automated wholesaling and REI quick cash system. Also learn the new techniques of co wholesaling with his innovative approach.