Zack Childress-Ok, so, let's get real clear here. You know, wholesaling is not something that takes a rocket scientist to figure out. Anyone can buy a book from Barnes & Noble to learn about what wholesaling is all about. The problem with that is that those strategies are old. We call them "old school wholesaling." Anyone can wish and go out there and hope that is going to be a reality for them and the problem is that those techniques do not work today.
We call it "traditional wholesaling." Can you do them? Yes, absolutely you can, but to be a good wholesaler and to run an operation as a wholesaler and to make money on a consistent basis in wholesaling, you need to be in the "know" and you need to be in the "now" and in the new market of wholesaling. The new market of wholesaling is really all about leverage, networking, and building other streams of wholesaling income coming in through your business.
I want to also be clear that there are more wholesalers in the market then there were ten years ago when it was easier. So, we have to position ourselves as someone of authority that can get deals done in the new market and we need to brand ourselves as a co-wholesaler. Through that, we can now be part of the new market and we can leverage the power of other people to help our business grow. The new market of wholesaling does not just do the traditional wholesaling strategy. It just doesn't do co-wholesaling, but they are also into the strategies wholesaling like wholesaling unsellable properties and wholesaling to retail buyers and wholesaling REOs and wholesaling options and wholesaling commercial. These are the things that we need to know and understand when it comes to a new market, but the main part that you probably should pay attention to is where to start as a wholesaler.
To start as a wholesaler, you really need to think about what you have and what you do not have because a lot of the time what you don't have going for you is really going to be your demise before you even start. So, with that said, one of the fastest and easiest ways to get started just like I did when I got started and how I help students all over the country get started is through co-wholesaling. That is the art that can get you into the real estate business faster than anything else with the power of leveraging and networking. Then you can be a part of that new market that is out there so you can benefit from the efforts and energy of other people.
I want you to really get close on that. If you can see yourself doing a deal in the next 30 or 60 days leveraging the power of other people, then this is probably where you should be starting as a co-wholesaler.
So, guys, stay tuned. Read another article on this page. Get more information about what we are doing here so that you too can make a huge jump in your business to get it off the ground where you need to be.
Save
Save
Save
Summary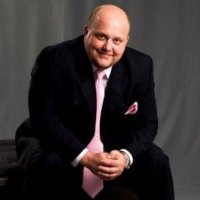 Article Name
Zack Childress the New Market for Wholesaling
Description
zack childress - The new market -let's get real clear here. You know, wholesaling is not something that takes a rocket scientist to figure out. Anyone can
Author